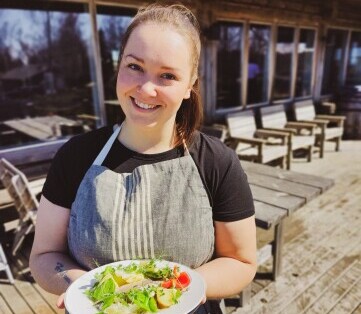 Our food - Taste experiences in a wonderful environment
Our food
Kalle's Inn offers delicious tastes, toasts and unforgettable moments in great company. Our menu is designed in collaboration with Sami Hakamäki, a chef originally from Vaasa.
We want to offer our visitors delicious, feel-good food from the archipelago's best ingredients. The food is clean and responsibly produced. We try to get the ingredients as much as possible from local producers and from the surrounding nature. The menu emphasizes strong flavors and the best ingredients of each season. Fish dishes play an important role, but of course we take into account all special diets and other possible wishes.
At Kalle's Inn, we want to emphasize dining as a social event. Successful dining is basically about sharing a moment with others over taste experiences in a wonderful and peaceful environment.