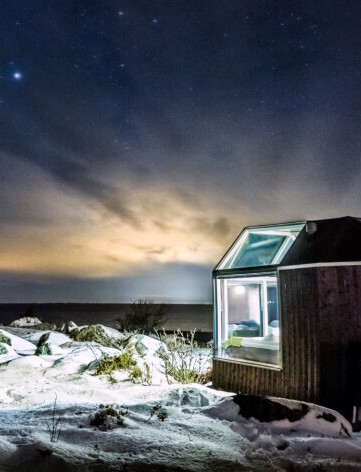 Experience the beauty of magical sea nature
Kalle's Inn Resort informs
Welcome to Kalle's Inn Resorts website! The more detailed contents of our website will be updated in the near future.
Kalle's Inn Resort will be opened at the beginning of June. We serve from Wednesday to Sunday.
The reservation calendar for glasshouses is now open!
For group and corporate bookings, you can contact Katja.
Katja Ekman
[email protected]
044 320 4669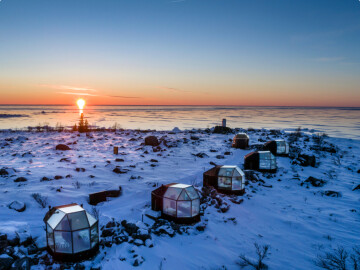 Visit us at
Kalle's Inn Resort
Kalle's Inn is a restful stay in the arms of nature, an astounding sea environment shaped by the Ice Age. Here, one can truly feel the wild sea, the beauty of the four seasons, the magical darkness, and the never-ending summer nights.
The beautifully bare sea nature, the courage to throw yourself out into the warm and cold, taste sensations and sharing the moment with others are things that make a stay at Kalle's Inn so special. When you want to choose to be present and unleashed, throw a party, organize a customer event or a meeting at Kalle's Inn, or spend the night at the heart of nature – in a glasshouse.
Our Glasshouses
Glasshouse 1
Glasshouse 2
Glasshouse 3
Glasshouse 4
Glasshouse 5
Glasshouse 6
Glasshouse 7
Glasshouse 8